High School Outreach Program
This motivational program is designed to offer a basic understanding of stem cell research and is open to all Los Angeles–area high school students.
The High School Outreach Program Includes:
---
High School Lectures
Throughout the school year, the institute's postdoctoral fellows and researchers give lectures during a scheduled science class. Lectures introduce students to the world of regenerative medicine and current stem cell research and technology, which exposes them to careers in science. When schools reopen, we'll continue to provide in-classroom visits to high schools within 10 miles of Cedars-Sinai. We also offer virtual visits and are able to present to your students via the videoconference software of your choice.
To help support our community during this time, we are available to work with teachers to provide large-scale webinars to speak about our research and/or experience as scientists to their students at home.
California Institute of Regenerative Medicine Summer Program to Accelerate Regenerative Medicine Knowledge Program - Summer Research Internship
---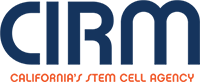 The Summer Program to Accelerate Regenerative medicine Knowledge (SPARK), an initiative of the California Institute of Regenerative Medicine (CIRM), gives high school juniors the chance to be mentored in the lab on an intensive, hypothesis-based research assignment. The research focuses on the use of stem cells for translation studies in regenerative medicine, with the hope of accelerating the delivery of stem cell-based therapies to patients with unmet needs. The next seven-week mentorship program begins in June 2020. Because of limited space, only eight students will be accepted.
Due to the uncertainty of the next few months, the deadline for submitting application materials has been extended to April 30th. Additionally, we will contact all applicants with decisions regarding any potential delays or cancelation of CIRM SPARK 2020 at

Cedars-Sinai

.
Eligibility is based on applicant age and current year in school. Students must be in their junior year of high school at the time of application (no exceptions to the grade requirement) and at least 16 years old at the start of the program.
In addition, students must have a serious interest in pursuing a health or medical career.
If you have questions, contact grouprmihsoutreachprogram@cshs.org.
High School Research Week
Junior and senior-year high school students are invited to apply for Research Week held within the institute's laboratories. Under direct supervision, students collaborate within project-based teams, where they receive hands-on learning opportunities with research tools and techniques. Students attend lectures presented by the institute's research scientists and staff, and the students present their project results on the last day of Research Week.
Participation Guidelines
For safety purposes, high school students must be at least 17 years old to participate.
Applications for Research Week will be considered only if the student has been accepted into the

Cedars-Sinai

High School Outreach Program. Through this program, students are given the opportunity to participate in other aspects of

Cedars-Sinai

.
Apply to the

Cedars-Sinai

High School Outreach Program from Feb. 1–28 (early application is recommended).
Upon completing the application, students must forward the confirmation notice directly to grouprmihsoutreachprogram@cshs.org.
Students accepted into the High School Outreach Program can begin applying to the Research Week program in May.
SPARK and Research Week Alumni Photos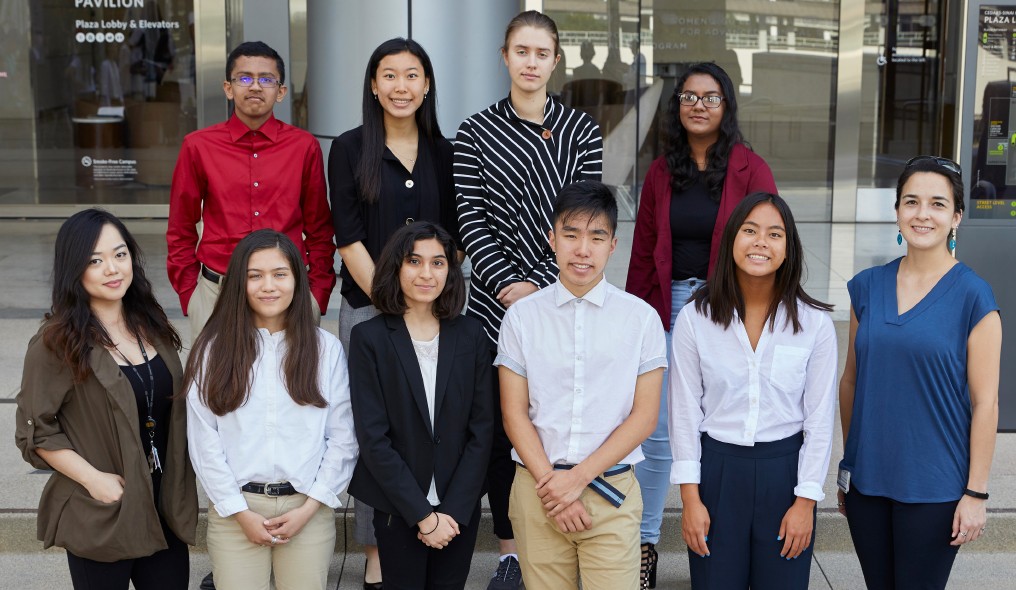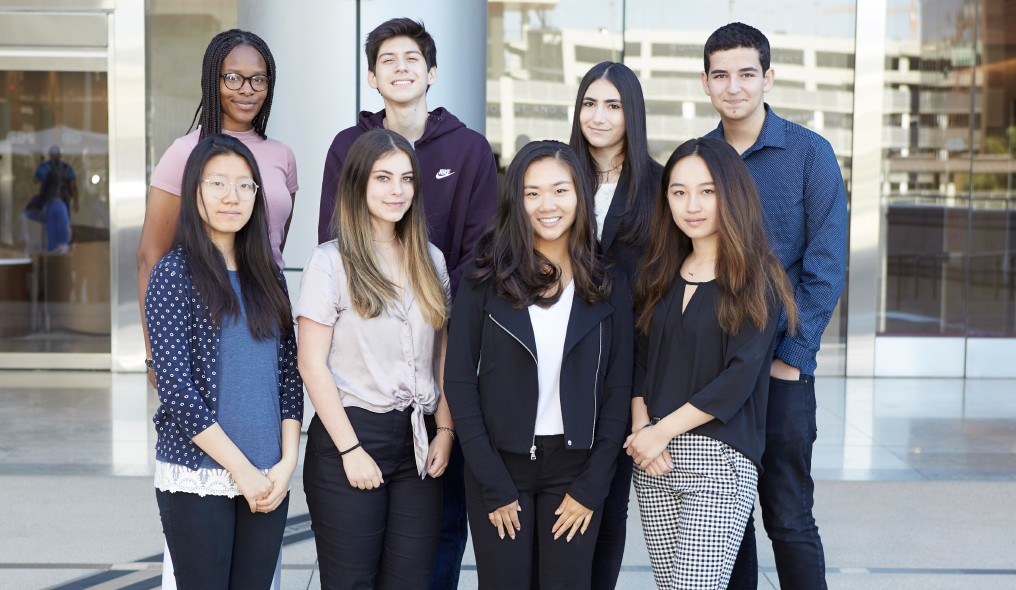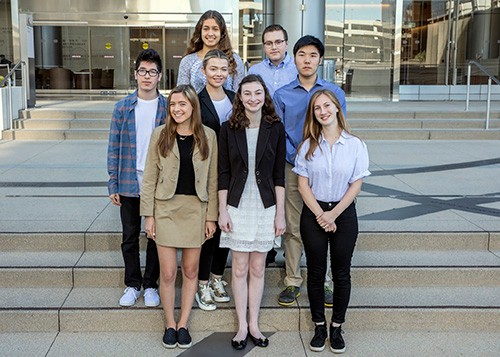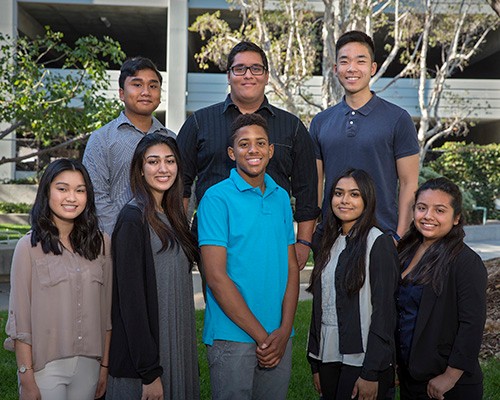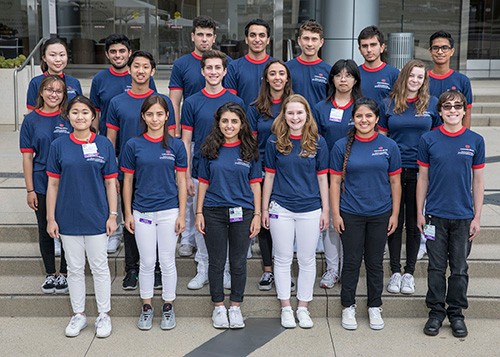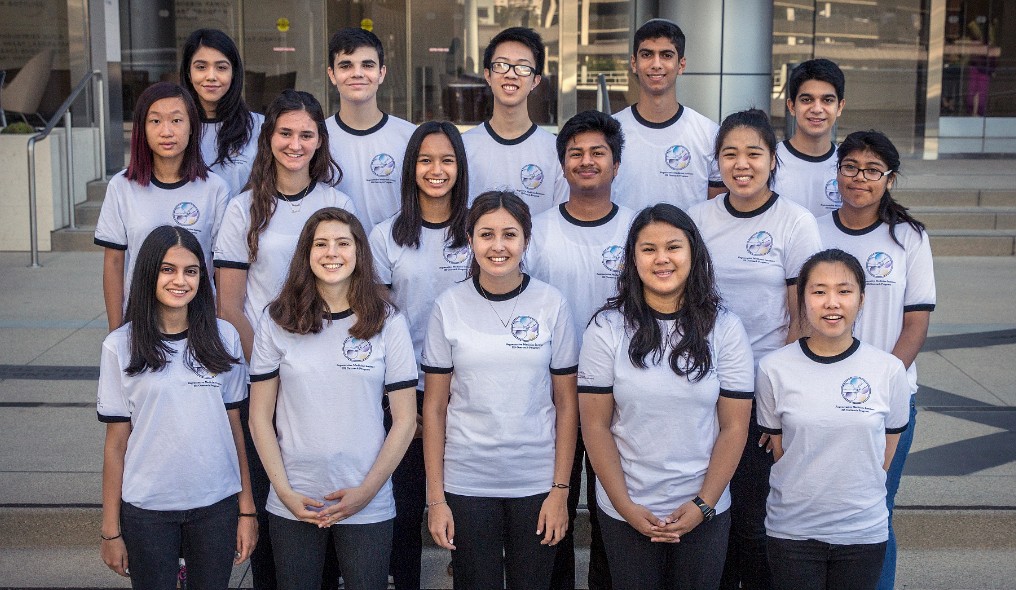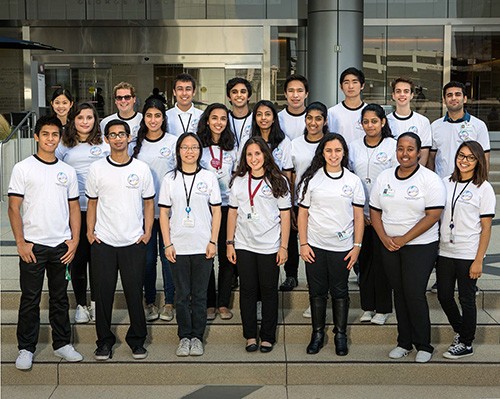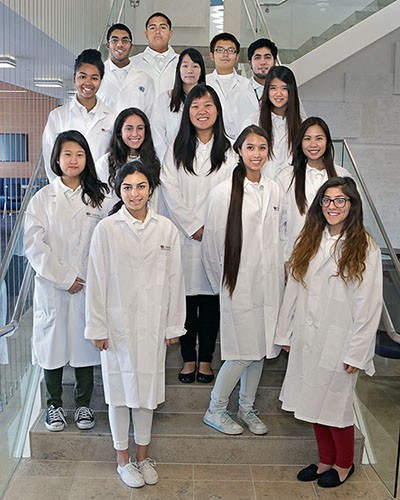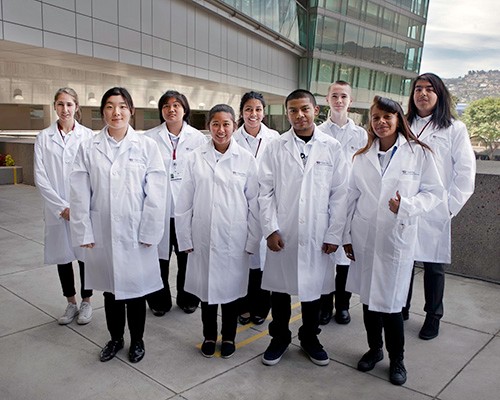 Have Questions or Need Help?
Contact us if you have questions, or wish to learn more about the Board of Governors Regenerative Medicine Institute or the High School Outreach Program.

High School Outreach Program
Veronica Garcia, PhD, Program Coordinator
Nathalie Balingit, Program Administrator

Board of Governors Regenerative Medicine Institute
Pavilion, Eighth Floor
8700 Beverly Blvd.
Los Angeles, CA 90048
Fax: 310-248-8066